Is it possible to achieve plastic-free packaging?
May. 05, 2022
Plastic-free packaging designs are becoming very popular due to growing concerns about plastic pollution. Even though not using plastic to package items seems to be an impossible dream. There are several eco-friendly alternatives available on the market to replace plastic. These alternatives not only help protect the environment, but they can also help businesses save a lot of money in the long run. Perhaps the easiest way to accomplish a plastic-free cover design is to use paper as the primary packaging material. Cardboard boxes and paper are recyclable or environmentally friendly materials that are not difficult to source. They are also less costly to use and can be used for a wide variety of packaging components.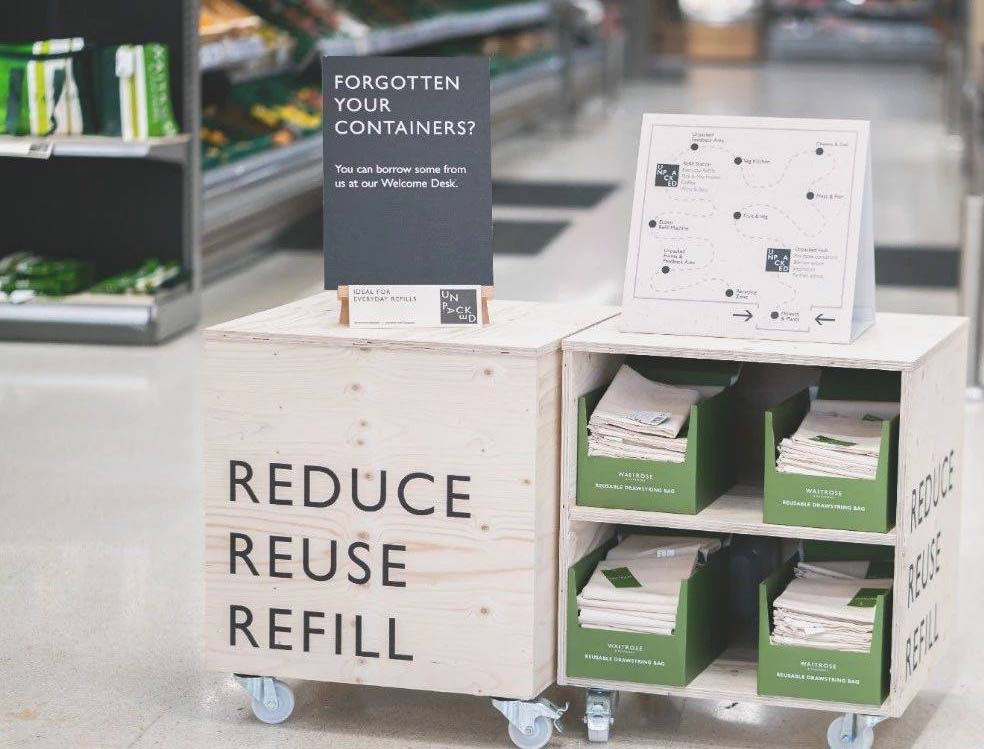 Benefits of paper packaging
Paper packaging is more likely to be discarded by customers because it is fully recyclable. This is important because it is probably the biggest complaint about the use of non-recyclable materials for e-commerce packaging. In addition, research has proven that paper packaging has several advantages over being environmentally friendly. A study conducted by the Paper and Packaging Council revealed that 71 percent of customers prefer to buy products from organizations that use cardboard boxes or paper for packaging. Cardboard and paper replace plastic packaging in a variety of ways, such as gift wrap, thin paper packaging and more. Cardboard is a durable and strong material, so there are a variety of materials and therefore many opportunities for reuse. This will incentivize consumers to save packaging and help reduce overall waste.
Why do companies prefer plastic packaging?
Packaging products in plastic is usually the cheapest option for companies. Finding plastic-free options can often feel like a full-time job for employees because it is very time-consuming and challenging. Although some innovative environmental organizations have gained a lot of popularity in the last 5 years, most standard retailers in different industries still prefer plastic packaging. However, they are not in line with the buying trends of their customers. Some brands tend to make excuses that they use reusable or recycled plastic packaging. Nevertheless, just because some plastic packaging is recyclable doesn't mean it is. Recycling plastic is usually not worth the cost, and most customers are still confused about the plastics they can recycle for their packaging.
If plastic packaging is unavoidable, look for different ways to reduce its impact
Companies may not be able to have a completely plastic-free packaging design. Every year, new environmentally friendly packaging options enter the market. However, research and development into plastic alternatives seems to be a new field right now. If eco-friendly packaging alternatives do not meet the performance requirements of the item, they are not sustainable. For example, hand sanitizer and baby oil can leak out of bottles if they are not leak-proof. The company then bears the cost of replacing the items and trying to repair their integrity. As a result, certain companies (such as cosmetic brands) may not have the right packaging options. However, these types of companies can take steps to use plastic packaging as low-impact as possible, such as using only recycled plastic and offering refills for liquid items. Nomad Botanicals, an aromatherapy brand, uses glass bottles for liquid products whenever possible. However, it is not appropriate to use glass bottles to store shower gels because of the risk of breakage. To compensate for the use of plastic bottles, they offer a free refill service to encourage customers to save the bottles and use them for as long as possible.