Jan. 26, 2022
Sustainable recycling advocate
Recycling industry system solution provider
Key Industry Practitioners in the Recycling Industry
INCOM was established in 2003. In 2005, INCOM built a food-grade recycled polyester slicing plant in China, starting the exploration and layout of China's "bottle-to-bottle sustainable recycling model".
In 2012, INCOM successfully developed and mass-produced intelligent recycling machine to build a closed-loop recycling system with full traceability of the source and flow of recyclables. In 2015, INCOM established a joint venture with TOMRA GROUP, a Norwegian recycling machine and industrial sorting operator, to expand the global intelligent recycling market. In 2017, INCOM was invested by Sino-Ocean Group, becoming the leading enterprise of Sino-Ocean Group's large environmental protection business sector.
✱ National "urban mineral" demonstration base
✱ National leading enterprise for recycling transformation
✱ An enterprise producing and operating intelligent recycling machines with independent intellectual property rights
✱ Food-grade recycled polyester chips manufacturer
✱ One-stop service operator for pesticide packaging deposit recovery
✱ One-stop service operator of intelligent community waste classification
✱ PET food-grade to food-grade recycling cycle model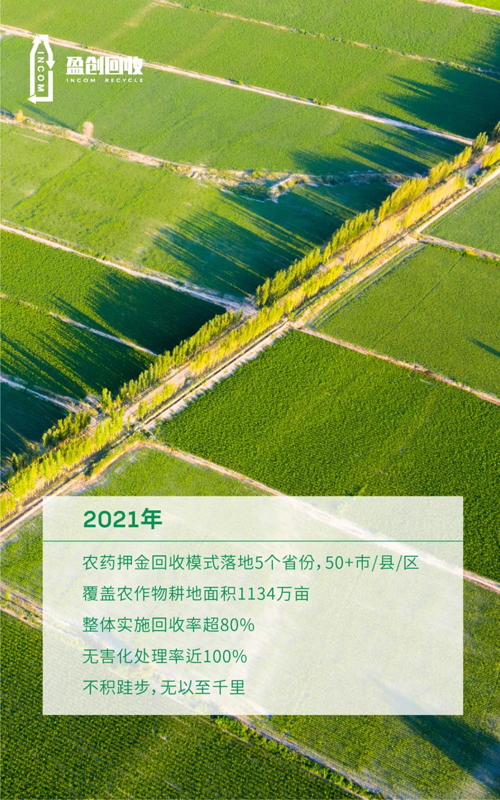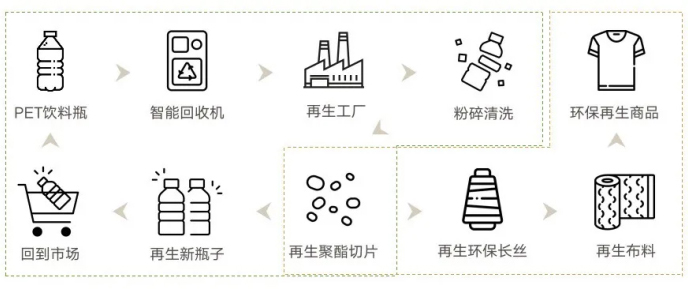 INCOM concentrates on three strategic business, promotes the domestic PET food grade to food grade recycling cycle continuously. We provide global customers with cleaner and safer food grade recycled materials and the overall recovery and recycling solution. Thus to achieve the commitment of packaging recycling goals and help realize carbon neutral target.
Intelligent recycling system design, construction and operation
Based on foreign advanced experience and the actual situation in China, INCOM proposes deposit system which is adapt to China's conditions. And it promotes the government, industry, enterprises and consumers to discuss and practice.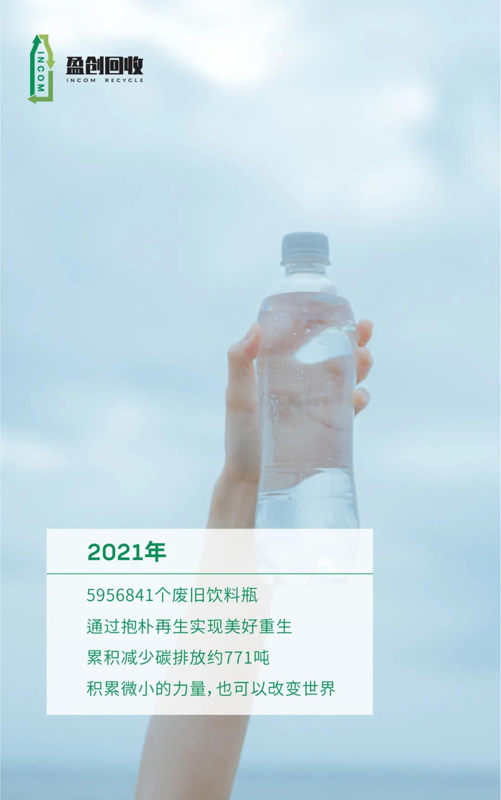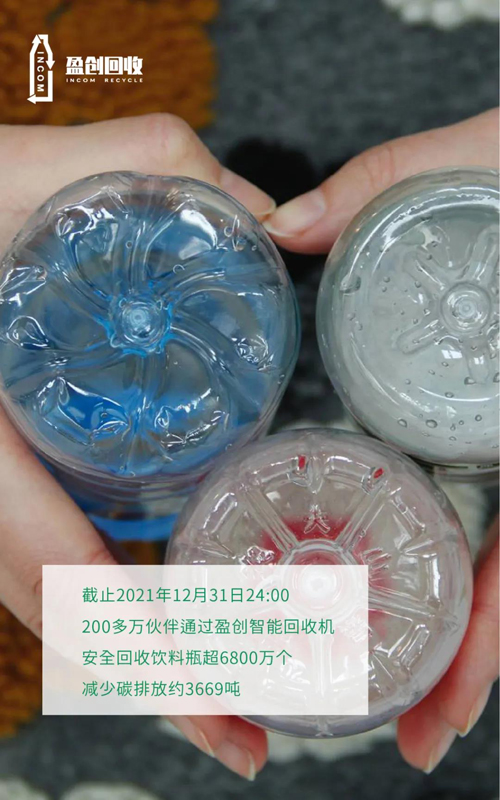 Through intelligent recycling machines for the Internet of Things that are researched and developed independently, INCOM achieves full traceability of the source and flow of recyclables. The intelligent recycling machine covers more than 90,000 units worldwide and recycles more than 12 billion plastic bottles annually. So far, more than 2 million+ users have participated in the safe recycling of 60 million+ PET beverage bottles. According to the professional calculation of Beijing Environmental Exchange, it is equivalent to saving 5,310,000 kWh of electricity, reducing 3,240 tons of carbon dioxide and planting 648,000 trees.
Food-grade recycled polyester chips production plant construction and operation
INCOM subsidiary has a food-grade recycled polyester chips production plant with an annual processing capacity of 50,000 tons of used PET beverage bottles. Considering economy and ecology, with the concept of circular economy, INCOM actively creates a sustainable recycling industry chain of "resources to products to recycled resources to products".
In 2008 Beijing Olympic Games, INCOM's recycling plant became the designated recycling treatment unit for waste PET bottles in Beijing Olympic venues.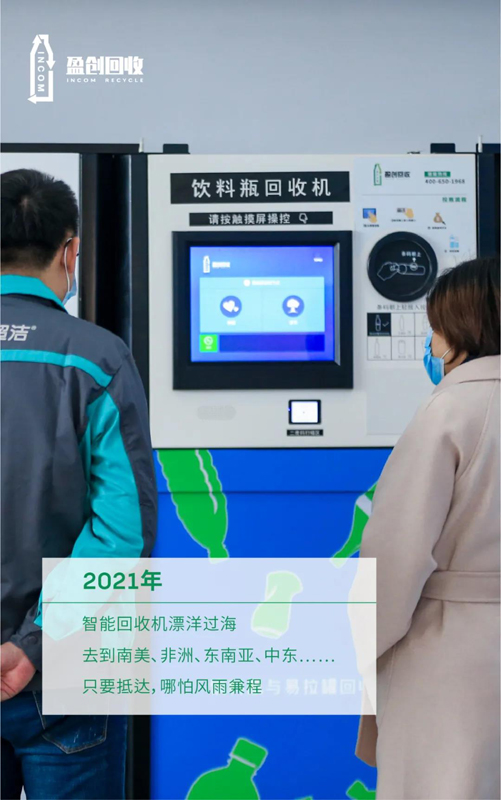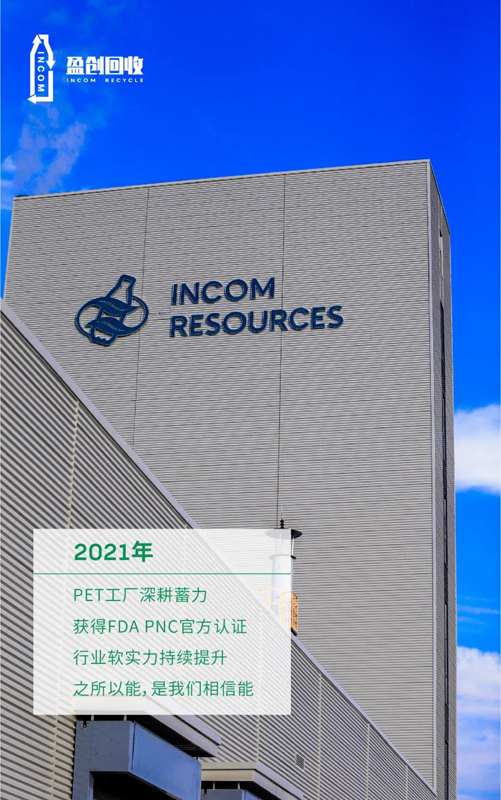 Gratitude for nature, cherishing resources and protecting the environment are the responsibilities and obligations of every global citizen.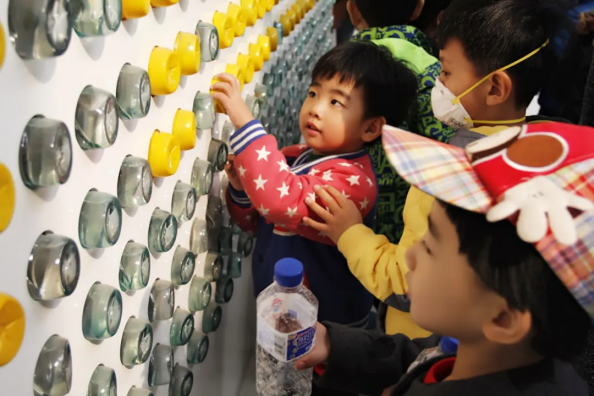 Since 2013, Intron has continued to promote environmental education in China, sharing the concept of sustainable environmental protection with over 100,000 people. We hope to connect all individuals and groups who love their homes and act together to achieve ecological harmony.
President Xi Jinping's vision of "carbon neutrality" profoundly reflects the integration between China's goal of combating climate change and its own modernization. And it is the goal for companies, groups and individuals to strive for. It will surely inject new vitality into the global circular economy. INCOM, which is walking with "Beautiful China", will adopt an open and win-win attitude, be diligent in learning and sharing, promote the common progress of the whole industry and contribute Chinese power to global environmental improvement. INCOM will help China lead the resource revolution in the global arena.
2022, let's fight together, we will win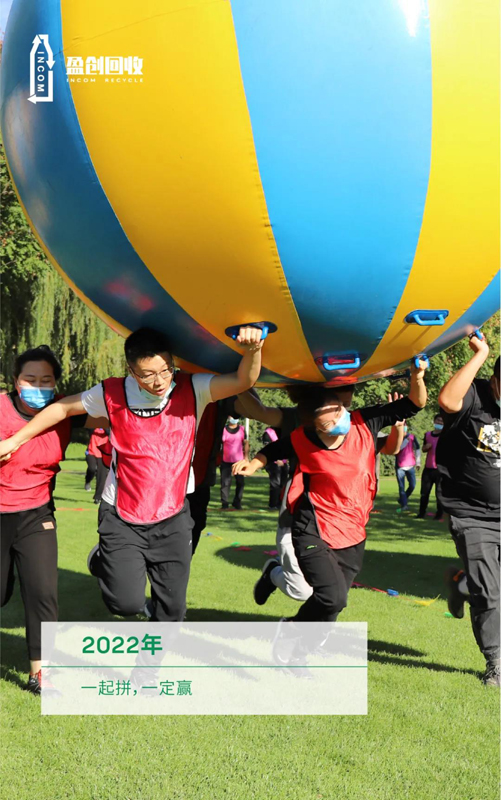 We did not inherit the earth from our ancestors
Rather, we borrowed it from our children and grandchildren