Apr. 22, 2022
Humans buy a million plastic bottles a minute around the world, most of which end up still in landfills or swirling in the giant plastic loop in the ocean. But one person's trash is another person's treasure, especially if your business model revolves around recycling vending machines.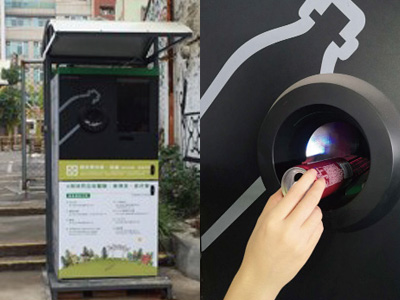 What is a recycling vending machine?
Reverse vending machines, or commonly referred to as reverse vending machines (RVM), are pretty much what you'd expect: they're machines that people can return empty beverage containers (such as bottles and cans) for recycling. The machine usually returns a deposit or refund amount to the user in areas that have container deposit laws. It identifies the type of packaging by scanning the container's barcode, material or shape in order to spit out the correct deposit refund. Typically, the machine sorts containers into different types so that refillable containers can be moved to a storage area, while containers for disposal and recycling are stored in separate containers.
The following is a breakdown of one such reverse vending machine.

The first working RVMs reportedly date back to the late 1950s and have been widely distributed since the 1960s.
How big is the recycled vending machine market?
This niche industry relies heavily on government support for deposit return legislation to incentivize customers to use RVMs in the first place. so some of the big news for these RVM manufacturers this year came from Scotland, which just approved a 20-cent deposit on refundable beverage containers, including PET and glass bottles, as well as steel and aluminum cans. Optimists predict that more than 90 percent of beverage containers will be recycled within two years of the program's launch.
An emerging leader in collection and sorting systems
Collection Systems
We are INCOM, a Reverse Vending Machine Manufacturer. Our collection solution focuses on its recycling vending machines, which account for nearly 40% of its revenue, and RVM collects more than 40 billion used beverage containers annually in more than 60 markets.
Container collection is done in partnership with the beverage industry and food retail, and INCOM acts as a logistics provider and material processor, inserting a supply chain into its RVM that did not exist before.
Sorting system
What's really starting to get interesting is that INCOM has a much more eclectic portfolio of automated sorting solutions in the food, recycling and mining sectors. INCOM has invested heavily in a variety of sensor systems - actually putting more of that half of the company into machine vision. They have just about every type of sensor technology you can think of outside of robot vision.
Conclusion
INCOM seems to position itself not only as a leader in recycling and sorting technology, but also as a subject matter expert on the hot trend known as the circular economy, where products can not only be recycled indefinitely, but upcycled at a much higher price. The company can find the best balance between saving the planet and increasing profits for years to come.