Aug. 15, 2019
Recently, the Australian "60 Minutes" program has been on fire again.
This program has had a lot of violent material, and interested friends can go online to search.
The hot topic of this issue is: Do you think that every two (weeks) weeks of garbage that has been put into the trash can is recycled? In fact, this has become a scam.
In fact, most of the plastic waste in Australia is not being reused or recycled at all. The program broke the news that in the past 20 years, Australia's garbage was mainly bought by China, melted there, and then turned into new plastic products, and then sold to local or overseas markets.
why? Because Chinese buyers can give others more than twice the price.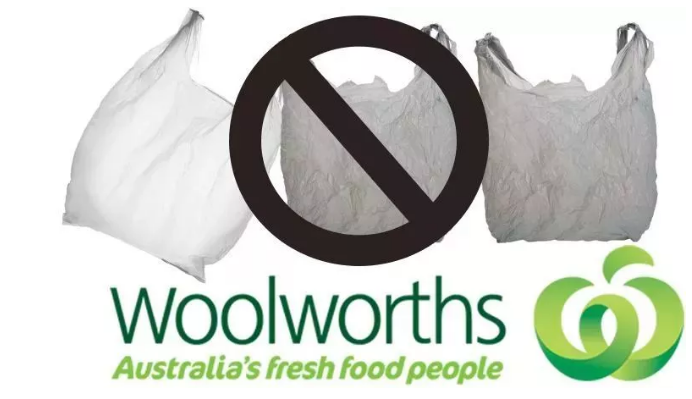 From January 2018, China has released new regulations, and many "foreign garbage" will not be collected. So what about plastic waste in Australia? They are now either buried or rotted in warehouses and factories across Australia or sold to Southeast Asia and South Asian countries.
David Hodge, the owner of Melbourne's garbage recycling company Plastic Forests, said the government and regulators need to step up. Australians are eager to recycle and use garbage. Now it's time to save Australia's recycling industry.
"For many years, we have not prepared for the rain, we have not built enough infrastructure, and now the whole country is in danger of being submerged in plastic oceans.
In the face of the grim situation, Australians have made their own choices. In July 2018, the CEO of Australian supermarket giant Woolworths suddenly made a decision: in the next 12 months in NSW, Victoria, Western Australia, gradually disable the plastic bags in the supermarket! Instead, it is a more costly eco bag.
Three hours after Woolworth made an astonishing decision, another supermarket giant, Coles, also said that plastic bags would be phased out within 12 months. For those poor animals, and to contribute to the environment, the two supermarkets have completely completed the "plastic limit order" on June 30, 2019.
Now, we are delighted to see that many countries outside Australia are actively promoting plastic recycling. The H series Smart Beverage Bottle Recycling Machine produced by INCOM officially landed in Wong, a well-known supermarket chain in Peru.
The H-10/H-11 series of intelligent recycling machines are ideal for recycling small and medium-size disposable packaging. The design is simple and durable, and the overall body and operation feel are strong. The design of the upper and lower bins has greatly improved the recycling capacity compared to the previous generation. With a 21.5-inch touch screen, it can meet a variety of needs such as brand promotion and advertising. In addition, the H-11 is equipped with a SoftDropTM recycling module that recycles refillable packages (eg glass bottles, etc.) without breaking.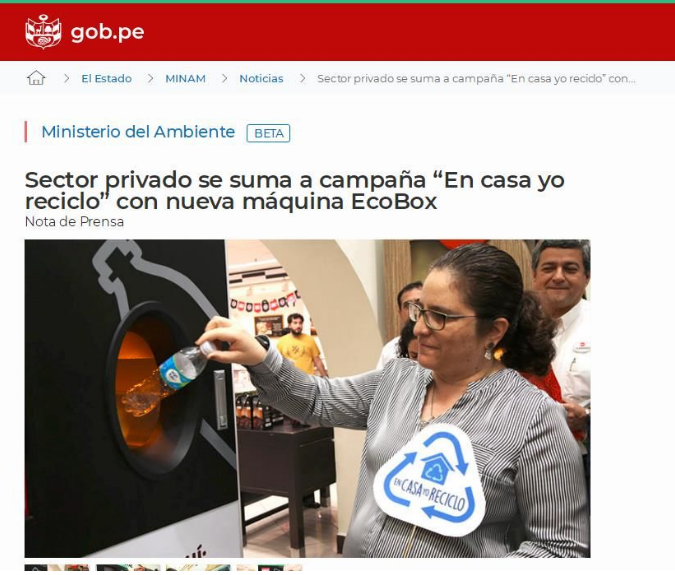 Peruvian Environment Minister Lucia Louise visited the scene and put the first bottle recycled by the INCOM recycling machine in Peru. She highly praised the efforts and contributions of Coca-Cola and Wong supermarket chains for the Peruvian "Recycling at Home" project, which was established by the Peruvian Ministry of the Environment to raise awareness of the solid waste classification and recycling awareness of the population.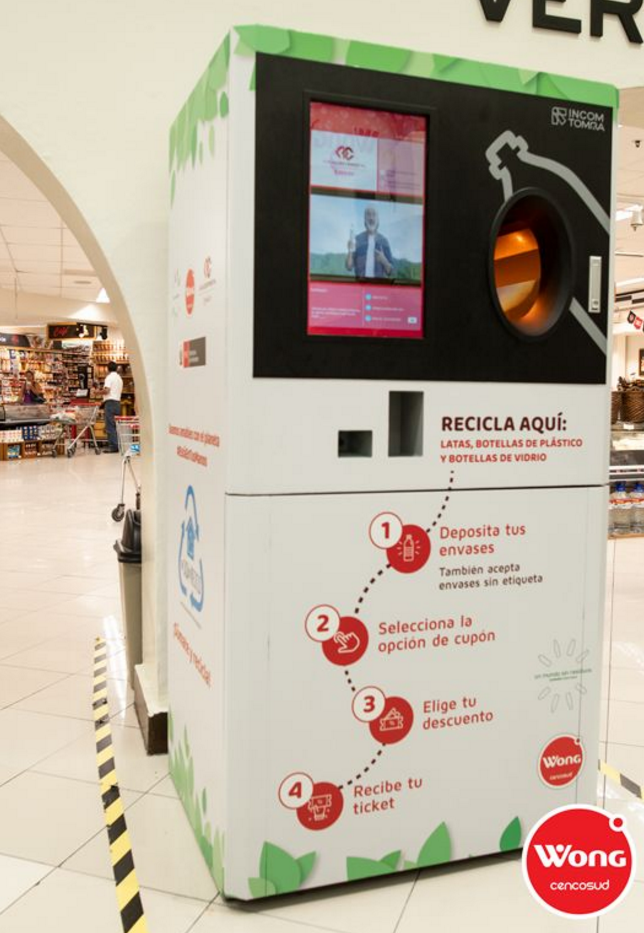 Jaina Jimenez, manager of the government relations and sustainability department at the Coca-Cola Company, explained: "Recycling Vending Machine users can put plastic bottles, glass bottles and cans into the EcoBox. In return, he will get different forms of beverage coupons. For the purchase of beverage products at the Wong supermarket chain, EcoBox will be placed in the Wong supermarket chain store in Óvalo Gutiérrez and Chacarilla."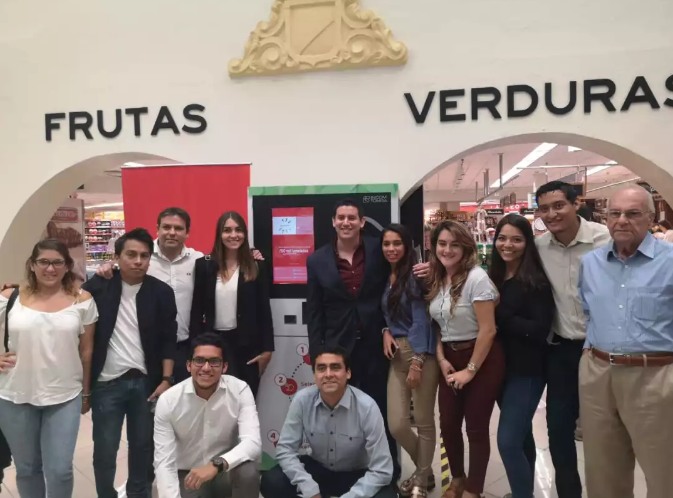 Clients working with INCOM - CruzadaVerde team
At present, INCOM Smart Reverse Vending Machines has been put into 6,000 units in more than 20 cities and regions across the country and has been exported to more than 30 countries and regions around the world. In the 2018 World Cup in Russia, INCOM intelligent recycling machines were fully occupied in the World Cup venues, and 450 volunteers wore "8 bottles" of environmentally friendly tide clothes reclaimed from used beverage bottles to serve the event. From safe recycling to environmentally friendly products BOTTLOOP, INCO full cycle mode helps create a new model of the "green, low carbon, recycling" World Cup.
Perhaps the strength of a person is very small, but if the power of thousands of people is brought together, a beautiful home for marine life is just around the corner. For those marine creatures struggling on the death line, for the blue planet of ourselves and future generations - starting with the first drink bottle, let's cheer!